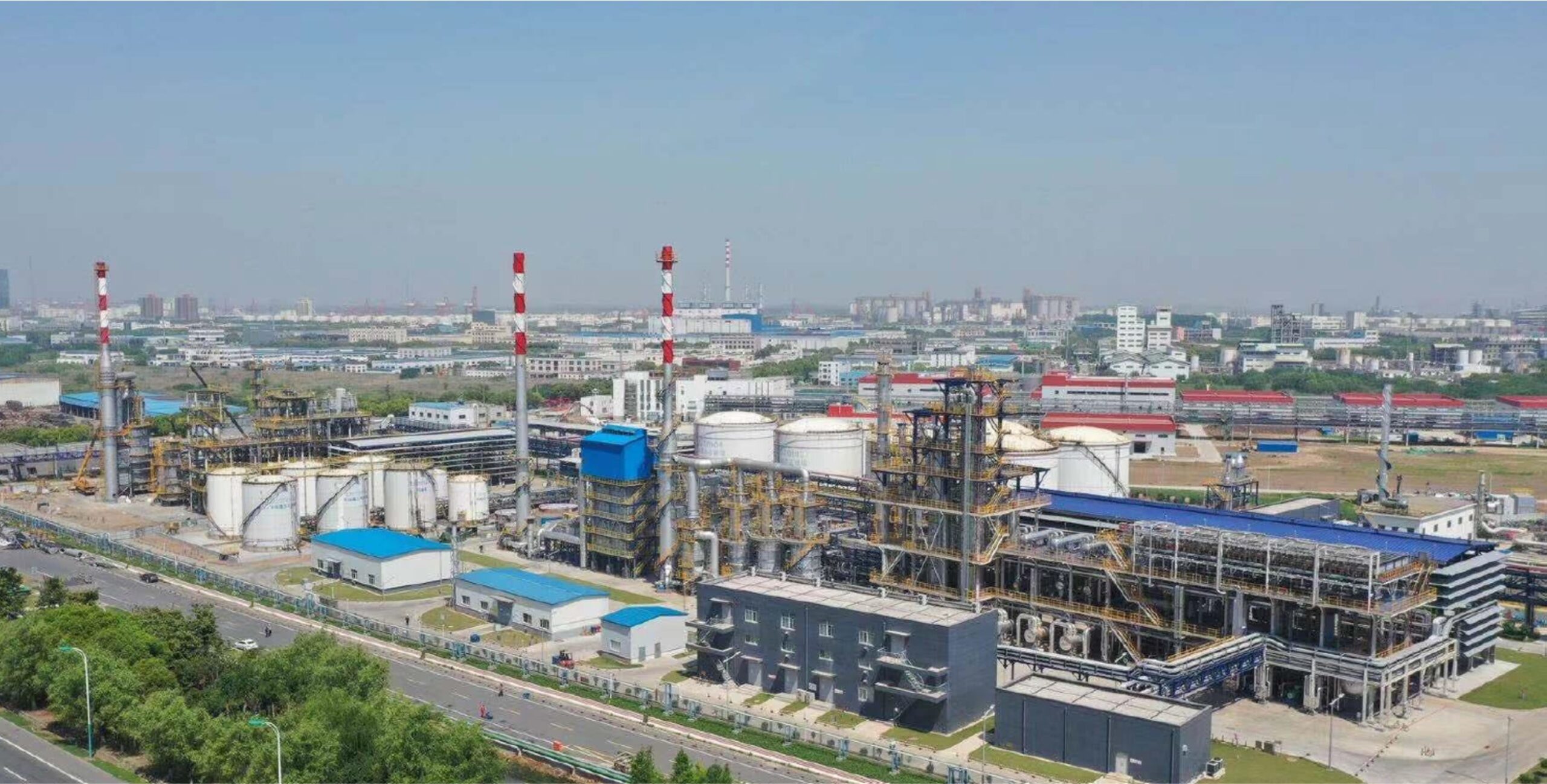 EcoCeres HVO Plant
Kerogen Capital ("Kerogen") is pleased to announce the completion of its US$108 million investment in EcoCeres, Inc. ("EcoCeres" or the "Company").
EcoCeres is an advanced biorefinery platform that has developed proprietary technologies to convert waste-base biomass into a spectrum of high-value products with an important decarbonisation impact. The Company is one of the leading renewable fuel producers globally, with industrial scale production capacity in hydro-treated vegetable oil ("HVO", a drop-in substitute for diesel) and sustainable aviation fuel ("SAF", a substitute for jet fuel) to supply primarily the EU markets under RED II (the Renewable Energy Directive II). The Company has also commenced pilot production of cellulosic ethanol (a substitute for gasoline) as well as other bio-chemicals and bio-materials using agricultural waste feedstock.
Proceeds from the investment will be applied towards expanding production capacity at EcoCeres's renewable fuels division, commercialising industrial-scale production of renewable chemicals and materials, and ongoing R&D activities including green hydrogen and other value-added downstream products.
Kerogen's investment represents EcoCeres's first external equity raise since its inception. Post investment, Kerogen holds a minority shareholding with representation on the Board and commences a strategic partnership with the Company's majority shareholder, The Hong Kong & China Gas Company ("Towngas"). Towngas is a leading natural gas distributor in Greater China and is listed on the Stock Exchange of Hong Kong with a market capitalisation of US$29 billion*.
Kerogen's CEO and Managing Partner, Jason Cheng, commented:
We are very excited to invest in EcoCeres as part of the drive towards global decarbonisation. As a specialist energy private equity investor, our philosophy is to add value beyond capital. We look forward to partnering with Towngas and the EcoCeres team in their journey to becoming a global leader in renewable fuels and circular technologies and solutions.
 EcoCeres's CEO, Philip Siu, commented:
EcoCeres has evolved as a result of Towngas' foresight to expand the scope of its business with an emphasis on sustainability. Today we are delighted to welcome Kerogen, who shares the same vision and values as EcoCeres, to be our strategic partner. We look forward to a fruitful collaboration with Kerogen in our strive for renewable solutions much needed by the world to attain carbon neutrality.
*As at February 18, 2022.