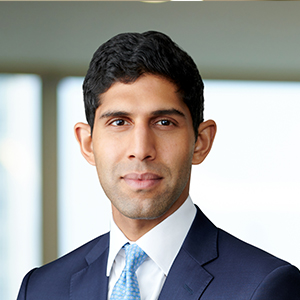 Anish Patel
Partner, Investment and Portfolio Management
Anish joined Kerogen in 2011, and is a board member of Energean Israel.
Prior to joining Kerogen, he worked in the corporate finance team at J.P. Morgan Cazenove in London, advising clients in the energy and industrial sectors. He was also seconded by J.P. Morgan Cazenove to EnQuest, a UK-based upstream oil and gas company to focus on new business development opportunities and corporate strategy. Since joining Kerogen, he has been integrally involved in origination, execution and portfolio management of a number of the Fund's investments.
Anish holds a First Class Joint Honours degree in Economics and Management from Oxford University.
BACK