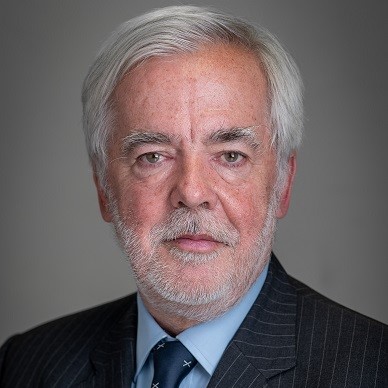 Roy Franklin OBE
Roy has over 45 years' oil and gas experience from various senior executives, CEO and board positions globally, including BP, Paladin Resources plc and Clyde Petroleum plc.
Roy is the Chair of the Board of Directors of a board member of John Wood Group PLC, where he has overseen the company's strategic positioning for the energy transition, broadening the company's core activities from oilfield services to sustainable energy infrastructure, delivering solutions for a net-zero future. He is also a Board member of Kosmos Energy, and was previously the Chairman of Premier Oil, Deputy Chair of the Board of Directors of Equinor ASA, and Chairman of the Board of Energean Israel (a Kerogen portfolio company). In addition, he has served on the boards of a number of international companies in non-executive roles, including Santos Ltd, Keller Group plc and Amec Foster Wheeler Plc (until it was acquired by John Wood Group). 
He  has been awarded an OBE in recognition of his services to the oil and gas industry, and is a former Chairman of BRINDEX, the industry body that represents UK exploration and production companies.
BACK